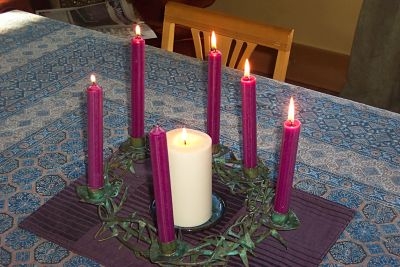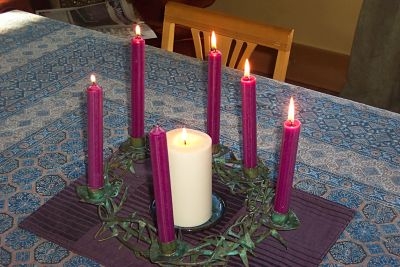 Light the Christ candle and the four purple candles.
Light a fifth purple candle.
Question:    Why do we light this candle?
Response:    We light this candle to lavish Christ with our worship.
Read:    John 12: 1-8
Reflect:    With what do you, your family, your church anoint Jesus in worship?
Pray:    You, Jesus, anoint us with Your wisdom, Your life, Your death 
            and Your resurrection.  Make our response a life in grateful service
            and self-giving love.   Amen.
Note:  You could also sing a favourite hymn of praise at this point.
          The candle lighting liturgies continue in the Holy Week section of
           Christian Seasons.