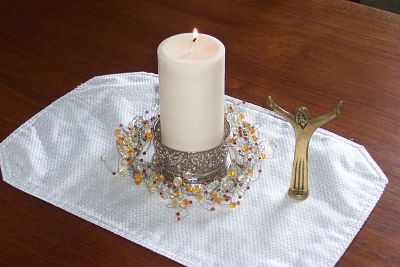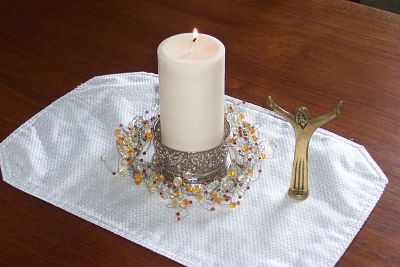 Light the new Christ candle.
Question:   Why do we light this candle?
Response:    We light this candle because Christ is risen!  He is risen indeed!
Read:    John 20: 1-18
Pray:     You, our glorious risen Lord, have changed the world!  What was
             impossible is possible.  Even death is not final any more.  Now our
             hope can not end if our hope is in You.  Hallelujah!     Amen.
Sing:    Sing a joyous Easter hymn together, such as Jesus Christ is risen today.