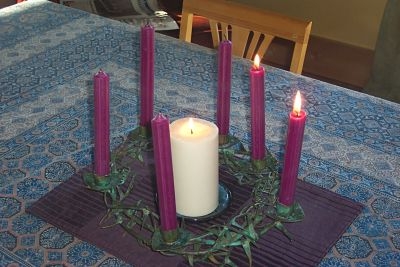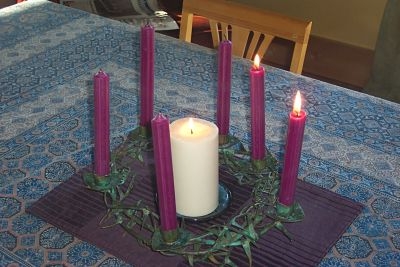 Light the Christ candle.  Light only two of the purple candles.
Question:   Why do we light only two purple candles?
Response:     We light only two purple candles to remind us that we have at
                       times not kept our eyes on Jesus.
Read:      Hebrews 12: 1-2
Reflect:    Who are some of the saints for you who are witnesses to Christ?
                 What happens in a race when the runner loses their focus?  Where 
                 has this occurred in our life of faith?
Pray:    Help us to be faithful witnesses to You.  Amen.